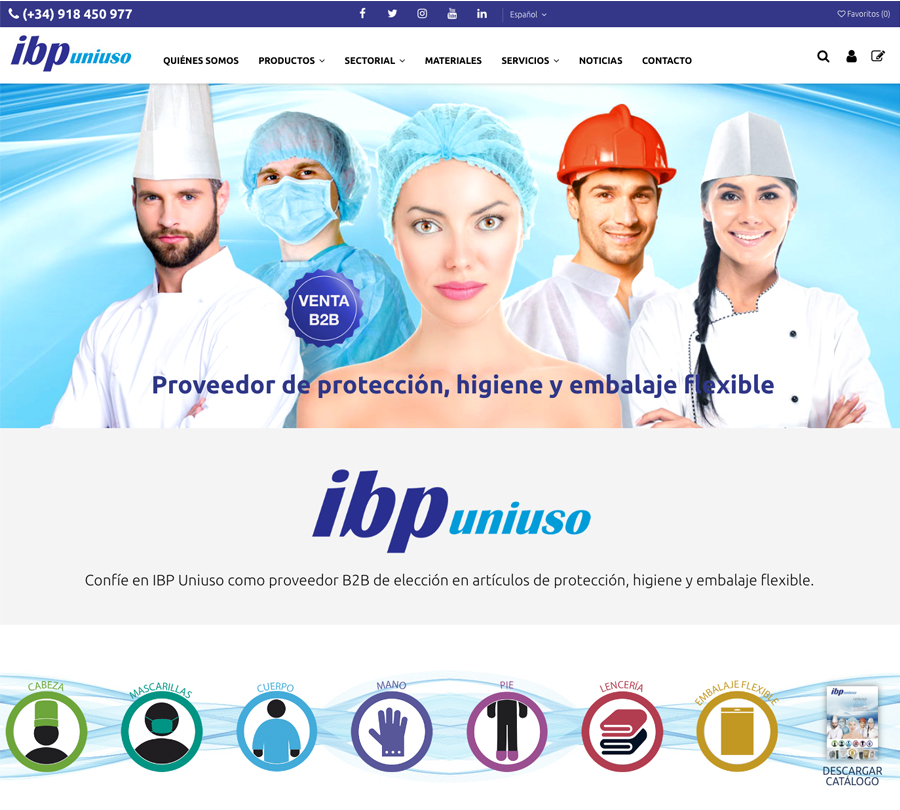 Over the last year our team of professionals has been working hard to make a project we had pending a reality: the transformation and digitalisation of our website: www.uniuso.com.
This website is part of the new digital transformation project of IBP Uniuso, a project by which we not only try to modernize the image of our company, but we also want to revolutionize our sector, offering our customers a wide variety of products and services through a single intuitive interface, easy to use and really practical.
Among the new features of the website, you can find a simple menu at the top of the website that allows you to access all the sections and contents that may be of interest to you. In addition, we have enabled new functions to facilitate on-line orders to our customers: quotations, pre-orders and consultations.
This new website reflects our clear commitment to the future and our constant adaptation to new technologies, and it will be an essential tool to fulfil our commitment to offer our customers:
A personalised attention to the distributor.
A wide range of products.
Deliveries between 48 and 72 hours (peninsular territory).
 An excellent QUALITY/PRICE/SERVICE ratio.
Quality guarantee.
Compliance with legal regulations.
Special services: Dropshipping, Personalisation, Disposable Broker.
We have covered an important stage, which encourages us to continue adapting to new technologies, developing new processes and improving functionalities that allow us to fulfil and improve our service commitment to our customers.
We are what we believe in