Subscribe and receive our catalogue by email
Do you want to contact your commercial advisor?
Temporarily it is not available, but you can send an email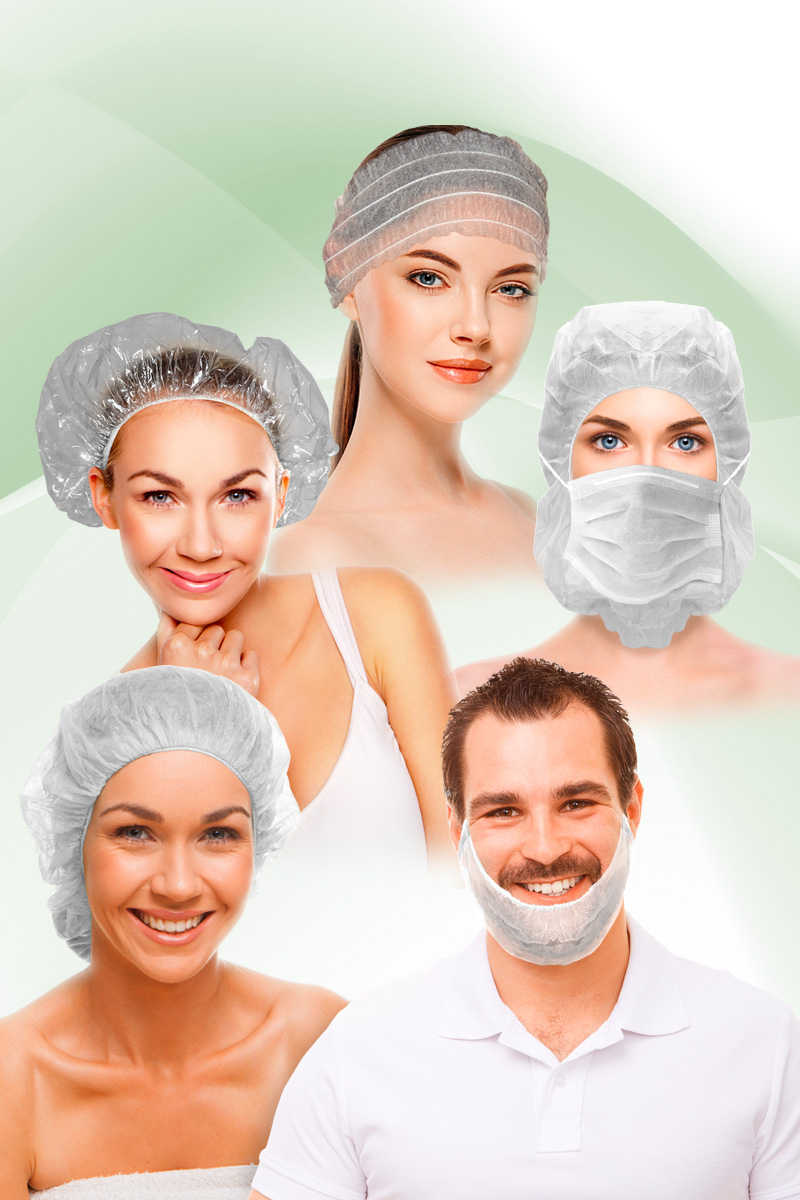 Today many sectors need different disposable products for the head, either to protect the client's hair or as a protection measure so as not to come into contact with other products that are used.
Professional sectors where head products are used
Sectors such as aesthetics or hairdressing use products such as disposable headbands or single-use caps to prevent stains or damage to the hair of the person receiving the treatment. Extra protection to guarantee the best results without putting other parts of the body or the client's clothing at risk. In the case of men, beard covers are also often used to protect this area of ​​the face.
In the hospitality sector, the use of chef hats and even the forage caps are common. Non-woven polypropylene caps are also widely used in dining rooms or professional kitchens.
Likewise, in the health sector, the use of caps and other disposable products such as masks are essential to guarantee the disinfection of surgical areas and protection against various pathogens or viruses.
In different industries, it is also necessary to use a hat or other protective elements for the head, to protect the manufacturing chain and the condition of the products, which are manufactured in said industry. An obvious example is that of the food industry, where the food product must be protected to the maximum to guarantee that it reaches the consumer in perfect condition.