Subscribe and receive our catalogue by email
Do you want to contact your commercial advisor?
Temporarily it is not available, but you can send an email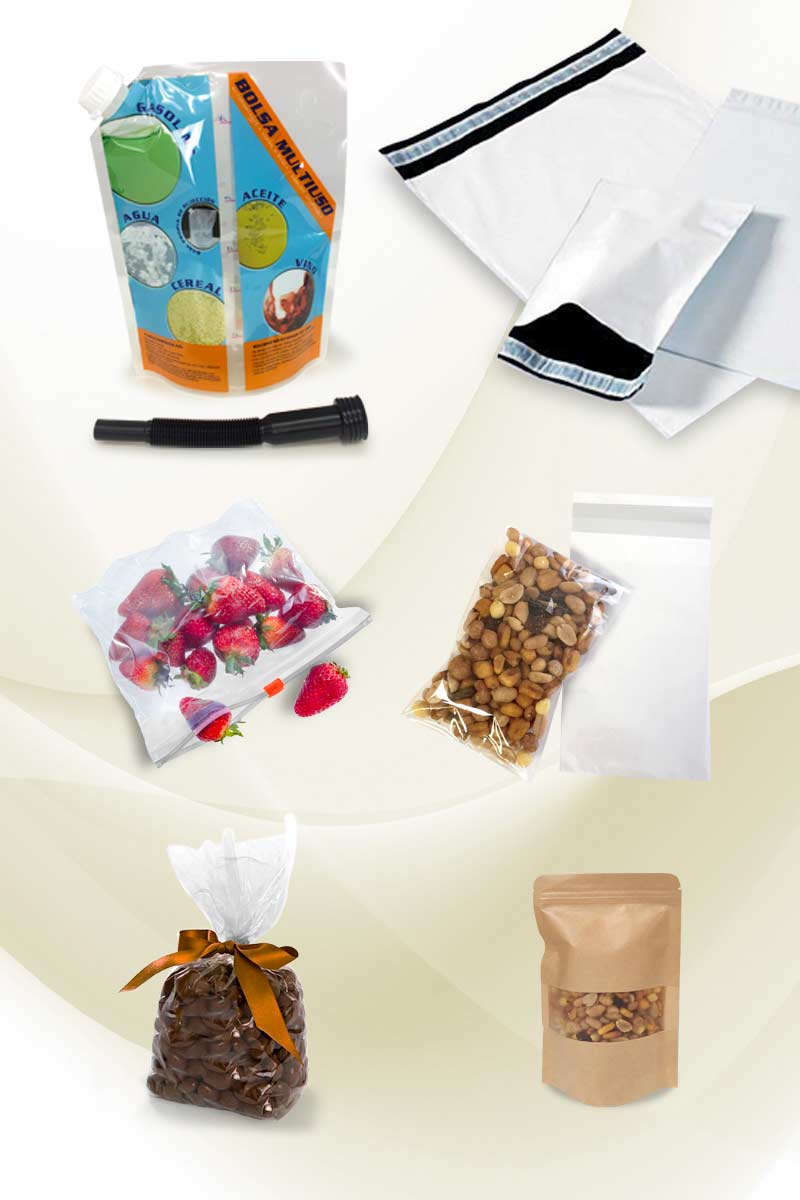 Advantages of using disposable bags
Disposable bags stand out for their comfort and for being practical when storing or transporting any product safely, and can be used both in the professional field and by individuals in their daily lives.
IBP Uniuso's catalogue has a wide variety of high quality single-use bags. These are products that can be found and are useful in catering or bakery businesses, or even for domestic use.
The closures that can be found on disposable plastic bags are of different types: Self-closing, with adhesive flap and with zip slider closure; the latter being ideal for freezing with a zip closure that facilitates its use and can also be used as a travel bag for easy inspection at airports.
Examples of useful single-use bags
The disposable polyethylene bags with self-closing and writing strips are perfect for organising and marking the contents of the bag. This type of bag allows you to see the products on one side of the bag as it is transparent. On the other side, you can write on the 3 white strips the product information, such as expiry date, reference number, etc.
Thanks to this feature, not only are the contents protected from dust and dirt, but also important product data can be kept in view. These single-use bags are specially designed for sorting, freezing food and can contain solids, liquids or powders.
Another type of disposable bags that stand out due to their functionality are polyethylene bags with a self-seal closure and a kangaroo pocket. The so-called kangaroo pocket allows you to place documentation in the bag next to the product, making it ideal for sending samples or advertising. Thus, these single-use bags are especially recommended for sending samples, for handicrafts, hardware stores, tea shops, storage of seeds and spices, etc.
Being a disposable product, as its name suggests, it is advisable not to use disposable bags more than once or give them prolonged use over time, as this would jeopardise the integrity of the product and minimise the functions for which it has been manufactured.