¿Quieres contactar con tu asesor comercial?
Temporarily it is not available, but you can send an email
I am a distributor and I want to contact a sales advisor.
---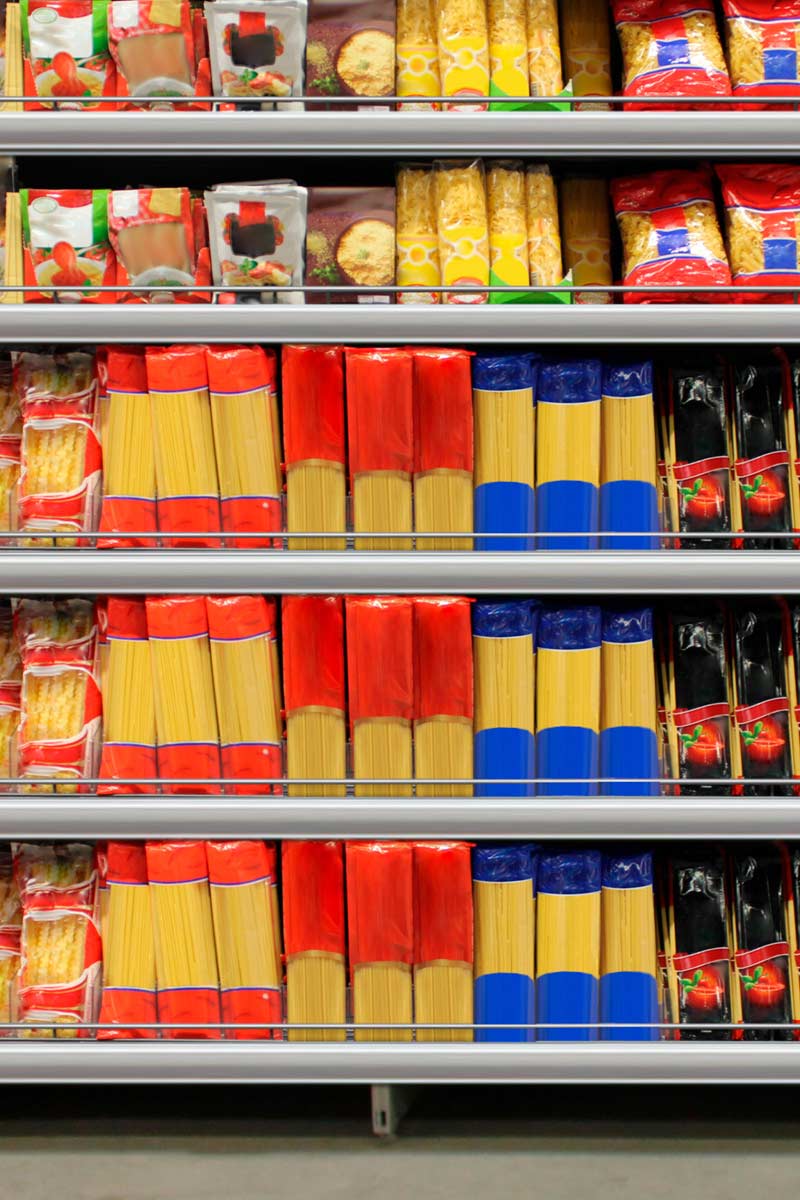 Polypropylene is one of the most widely used plastics in everyday life due to its light weight and resistance to high temperatures or contact with chemical products. However, unlike polyethylene, polypropylene bags offer better flexibility, which makes them the perfect choice when we want to store heavier or denser products in them.
However, despite their lower flexibility, BOPP polypropylene bags are significantly lighter and provide a more dense plastic feel. In addition, they are easy to color and mold, which makes them truly special for sectors or businesses where every product stored must be marked. Because of all these characteristics, BOPP polypropylene bags have been gaining popularity and becoming an indispensable element in many companies.
Uses of IBP Uniuso's BOPP polypropylene bags
Although polypropylene is a plastic that is somewhat less used than polyethylene in everyday items, it is very present in sectors such as construction and catering. In fact, BOPP polypropylene bags, completely transparent, shiny and resistant, have become the best ally of many companies that need to package and present their products in a bag that offers resistance and durability.
For all these reasons, in IBP Uniuso you can find different sizes, models and characteristics of BOPP polypropylene bags: self-seal bags, bags without self-closing, with adhesive tape, with square bottom, with flap or with flap and hole. An endless number of models and features so you can choose the model that best suits your business.
BOPP: Characteristics and properties
BOPP, also known as Bioriented Polypropylene, is a material that offers very good mechanical, optical and protective properties as it is highly resistant to shocks, perforations and breakage. 
As for its characteristics, it offers a high degree of transparency and brightness, it is innocuous and, therefore, does not transmit taste or odor. Therefore, BOPP is a material that can be used in different processes characteristic of the food industry. 
It also stands out for its thickness (from 12 to 60 microns) and its biaxial orientation, a characteristic that makes it more resistant to traction, rigidity and clarity. In addition, it is a material that is easy to handle, since it has a low density of approximately 0.90 g/m2. Moreover, it offers excellent barrier properties against moisture, oxygen, contamination and even harmful chemicals.
It should be noted that BOPP has a relatively low carbon footprint compared to other plastic materials such as polyester.
Frequently Asked Questions
Is BOPP the same as biaxially oriented polypropylene?
Bioriented polypropylene is sometimes better known directly as BOPP, the acronym used to refer to this type of plastic used in different fields and sectors. In fact, BOPP (or bioriented polypropylene) has become one of the most widely used, versatile and economically priced flexible packaging on the market.
Although not completely biodegradable, BOPP is a highly recyclable material as it can be completely reused and recycled. In fact, it can be recycled on many occasions without losing its value or properties. In addition, it is worth noting the low carbon footprint of its production, which is much lower than that of other similar plastics.
BOPP is a material that offers high resistance to impact, perforation and damage even at extreme temperatures. However, it offers some flexibility and malleability, although not as much as other less resistant films such as low density polyethylene.