Subscribe and receive our catalogue by email
Do you want to contact your commercial advisor?
Temporarily it is not available, but you can send an email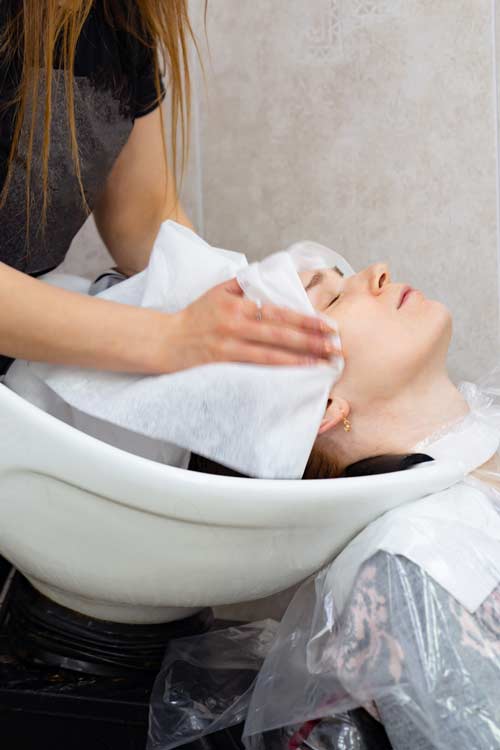 Why use disposable sheets in your business?
Disposable towels are an economical option when purchasing work material, as they are an easy way to save on washing, drying, electricity, water and hygiene. They are designed for use in Hairdressing Salons, Beauty Centres, Spas, Gyms, Geriatric Centres, Massage Centres, Sports Facilities and Hostels. And the list is likely to go on, as more and more businesses are choosing to use this product.
If hygiene is an important factor in a business, single use towels will fit the bill perfectly, as they maintain an optimum level of cleanliness and help to improve customer service due to their single use, thinness and comfort.
Disposable towel materials
There are two types of single-use towels depending on the material they are made of. On the one hand, we have the "Air-Laid" towels, which are especially indicated for hair drying in hairdressing salons, as well as for use in Beauty Centres, Spa or Gyms.
The disposable towels are made of "Air-Laid", which is a type of paper similar to a non-woven material, but with at least 85% wood pulp and ethylene vinyl acetate; they are characterised by their soft touch, their great absorption capacity, for being latex free, hypoallergenic and insoluble.
On the other hand, we can find Spunlace towels, which are lint-free, do not shed, and are used in manicure, hairdressing, gyms and hostels; as well as in geriatric centres, massage centres, aesthetics, spa, or sports facilities.
Spunlace, the material from which these single-use towels are made, is a technical fabric, known as a non-woven, as it is created by the process of entangling a fabric of loose fibres. The interweaving of two fabrics in different directions gives it an isotropic property, allowing it to offer the same strength in either direction. Disposable towels made from this material are characterised by the fact that they do not break or decompose. They are white, hypoallergenic and non-sterile.