Subscribe and receive our catalogue by email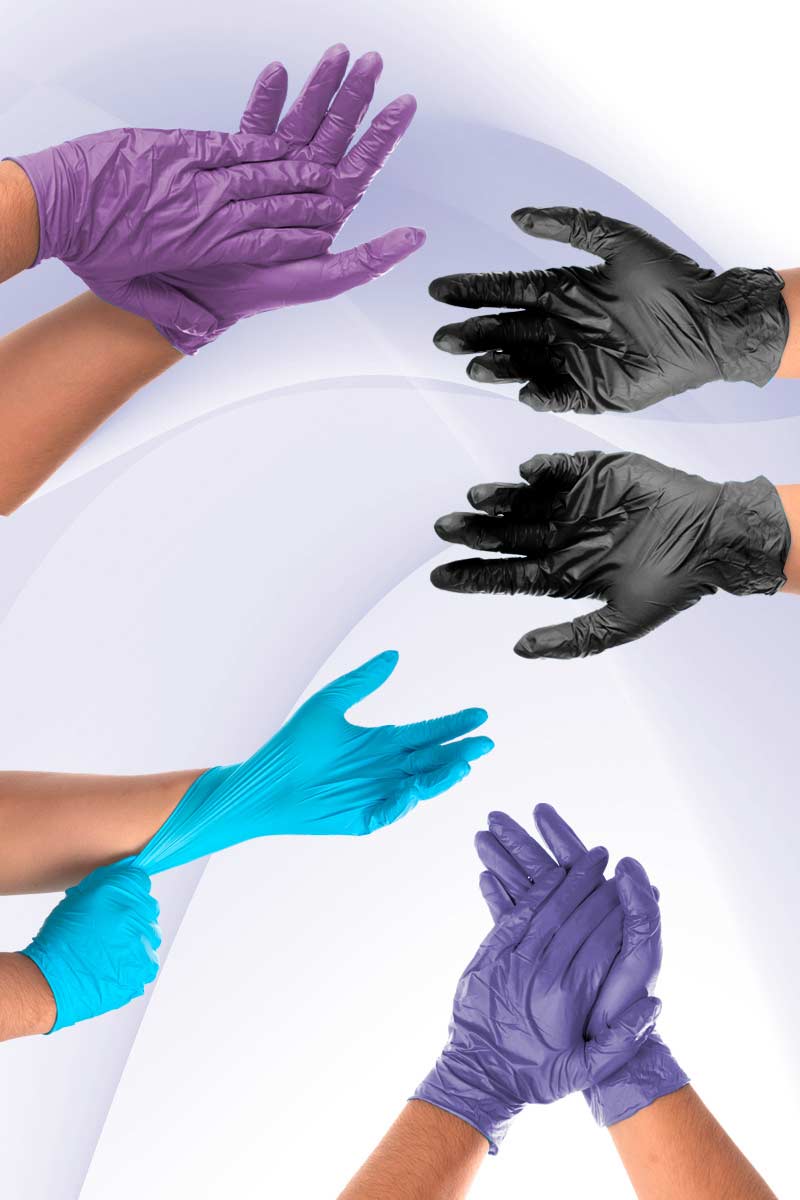 Different uses of disposable gloves
During a large part of the pandemic that made us more concerned about hygiene and safety in our daily lives, disposable gloves became one of the most widely used accessories along with face masks, going from being a professional product to being demanded by more and more individuals.
Apart from this exceptional situation, although single-use gloves are perfectly compatible for private use, their use is indicated to avoid bacterial contamination and as a safety measure in food handling, industrial work, hairdressing and aesthetics, the chemical-pharmaceutical sector, laboratories and in healthcare when dealing with patients on a daily basis and in interventions.
In the case of private and domestic use, they can be very useful when carrying out cleaning tasks, as they avoid the contact of chemical products with the hands, which could damage the skin. If they are used for food preparation, it is necessary to check that they are suitable for food handling.
When it comes to professional use, there are many sectors in which disposable gloves play not only a useful, but also a key role in ensuring the safety, protection and hygiene of workers. In the healthcare environment, for example, they protect professionals from biological and chemical risks during patient examination as well as during the extraction of biological and analytical samples, and during the cleaning and handling of instruments, whether contaminated or not.
Materials and characteristics of disposable gloves
There are different single-use gloves made from a wide range of materials, each with different characteristics, for example:
HDPE High Density Polyethylene gloves.

Transparent, with embossed texture for better grip, hypoallergenic, non-sterile, EPI CLASS I. Latex gloves, powdered or powder-free. For ambidextrous use, with reinforced cuff, powdered with corn starch, non-sterile, available in 3 sizes: P, M and G. PPE CLASS I.

Vinyl gloves.

For ambidextrous use, with reinforced cuff, powdered with corn starch, non-sterile, suitable for food handling and resistant to tearing and stretching.

Nitrile gloves.

Available in various qualities: AQL 1.5, AQL 4.0 (unibasic), PPE Category 1, made and CE marked, compatible with food use 2011/10/CE.

Polyethylene gloves with EVA.

Hypoallergenic, non-sterile.