Subscribe and receive our catalogue by email
Do you want to contact your commercial advisor?
Temporarily it is not available, but you can send an email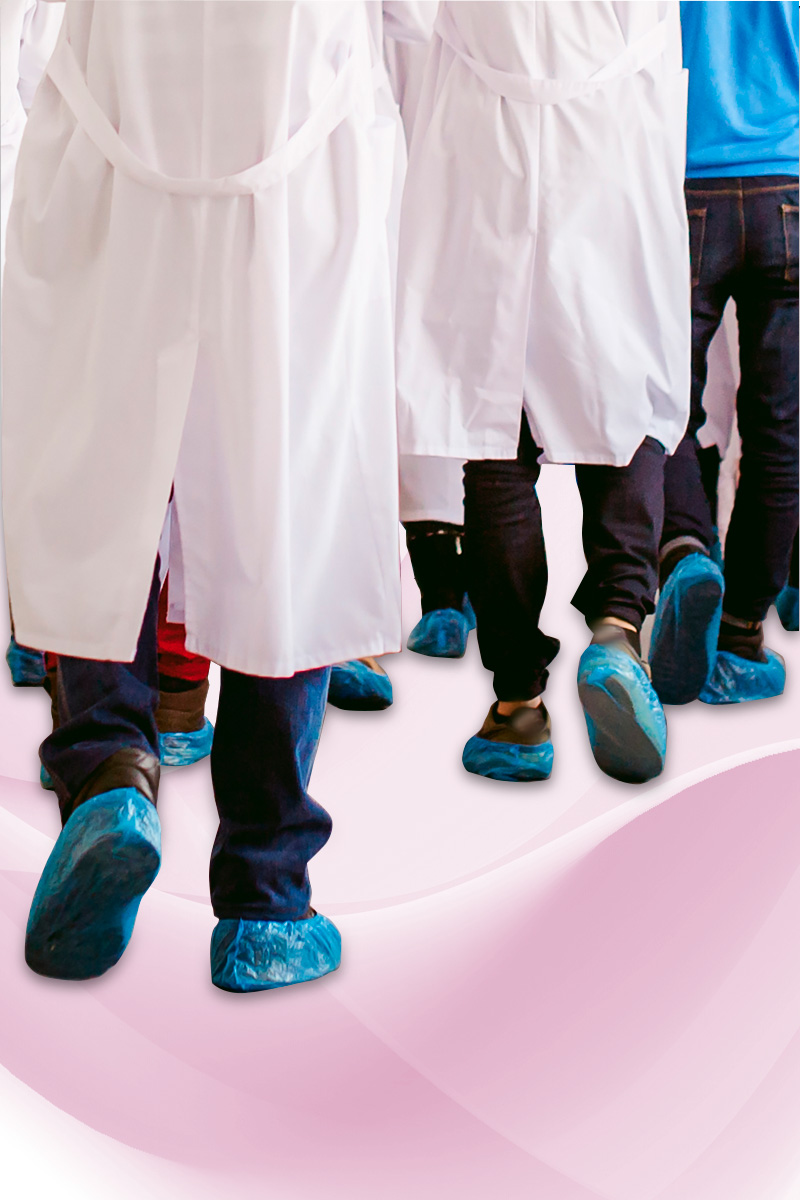 Protecting our steps is always essential. However, there are certain times and occasions when they must be protected in a specific way and take into account some characteristics. This is what happens with certain professions or jobs, where job performance requires additional protection or hygiene measures to achieve greater safety and confidence in each step. 
Whether to increase hygiene or to gain protection, at IBP Uniuso we have a wide variety of disposable products to protect your shoes
Uses of our foot products.
Surely on more than one occasion, you have needed to cover your shoes to enter a certain place. This is what happens, for example, when entering an operating room or a sterile medical room. In the health sector, it is essential to guarantee maximum protection and hygiene to avoid possible infections or the presence of pathogens and, therefore, the use of shoe covers or other types of protection is required to avoid contamination of the room through the sole of our shoes
However, the health sector is not the only one where the use of these products is necessary. In aesthetic clinics, it is also necessary to use this disposable item for the same purpose as in the health sector. In addition, its use is highly recommended in water areas such as spas or heated pools. Occasionally, the shoe cover can be replaced by a slipper in TNT, made of polypropylene and disposable after use.
Besides, in certain places such as shoe stores or shoe sales outlets it is necessary to wear socks to try on the different models on sale. But what happens if we do not have socks at that time? Try-on socks like those from IBP Uniuso are the perfect solution in these situations.