¿Quieres contactar con tu asesor comercial?
Temporarily it is not available, but you can send an email
I am a distributor and I want to contact a sales advisor.
---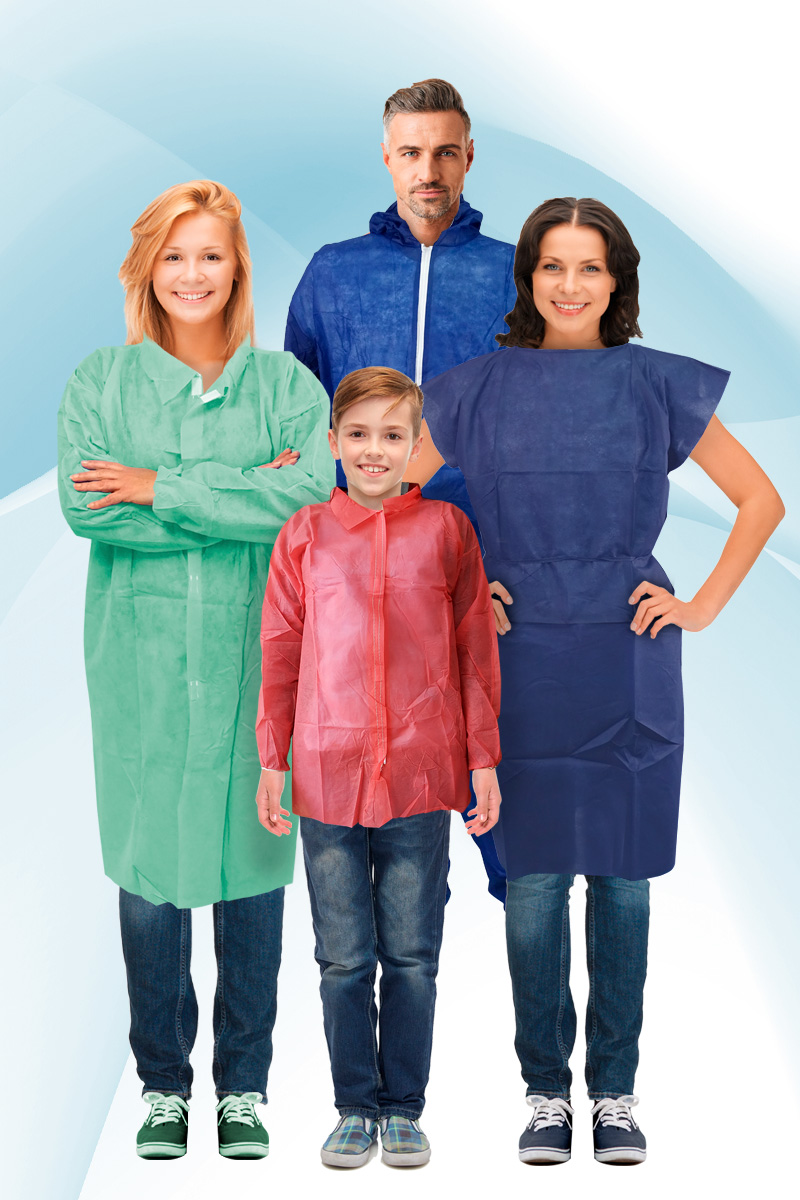 In order to offer greater protection, hygiene and safety, there are countless disposable or single-use products for the body. Bibs, gowns, aprons, PPE... at IBP Uniuso we have a wide variety of products with which to provide the highest quality in each use. 
In addition, at IBP Uniuso we offer our customers a wide variety of disposable products to adequately protect the body with single-use products and protections. Perfect elements and products for essential sectors such as food, sanitary, chemical or cleaning. In addition, IBP Uniuso offers a wide selection of disposable materials to protect every part of the body. Through IBP Uniuso's website you can purchase large quantities of disposable products in different models and colors, always with a service that adapts to your needs and demands. In addition, IBP Uniuso products have an excellent quality to provide maximum safety in use, avoid any possible accident and protect the uniformity of both professionals and customers.
All IBP Uniuso's materials and products for the body have components such as polyethylene, polypropylene, cellulose and nitrile. All of them are able to guarantee the needs and performance demanded by workers and customers. For this reason, disposable materials have become a real must for those professions that need comfortable workwear in accordance with the demands of each job. 
In addition to an excellent quality and variety of disposable products for the body, in IBP Uniuso we are known for offering customization services for each garment: screen printing, embroidery or digital vinyl.