¿Quieres contactar con tu asesor comercial?
Temporarily it is not available, but you can send an email
I am a distributor and I want to contact a sales advisor.
---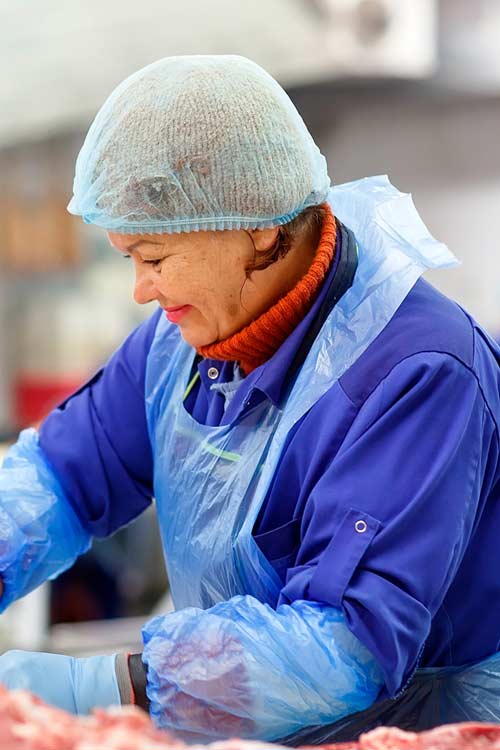 Reasons to use disposable aprons in your business
Disposable aprons, especially in these times in which hygiene has become such an important element, have become one of the essential items of single-use clothing to avoid cross-contamination in different sectors. Single-use aprons isolate us from possible elements that may adhere to our clothes, as well as from those that we wear and that may end up damaging the quality of our work.
Thus, disposable aprons are especially recommended and frequently used in the food industry, catering, food handling; but it is not uncommon to use this product for aesthetic services and hairdressing.
The material used to manufacture these aprons can be diverse, such as Polyethylene and Plasticised Non-Woven Polypropylene. Both are hypoallergenic materials, and both fulfil their main function, which is to protect the user during the execution of their work and provide optimal hygiene conditions.
Storage and use of disposable aprons
A great advantage of disposable aprons is that they are easy to store in a dry place at temperatures between 10ºC and 30ºC in their original packaging, avoiding exposure to direct sunlight. In addition, thanks to these single-use pieces, we can forget about the hours of washing that reusable aprons made of other materials such as fabric used to require.
The fact that these aprons are single-use does not mean that by using them for our work we are harming the environment. All the plastics and cardboard in the product are 100% recyclable, as long as we dispose of them in the appropriate container, of course.
It is important to emphasise that a disposable apron is for single use only and it is recommended to use it only once, as prolonged use or more than one use would lead to minimising the functions for which the product has been manufactured.
Finally, it should be noted that when putting on the single-use apron, it is vitally important to be careful not to stretch it more than the product allows or give it away, as there is a risk of tearing the fabric. This is where the straps that the aprons have come into play, both the ones that hold the waist and the neck straps. Stretching them too much or tying too tight a knot could lead to deterioration of the material.