¿Quieres contactar con tu asesor comercial?
Temporarily it is not available, but you can send an email
I am a distributor and I want to contact a sales advisor.
---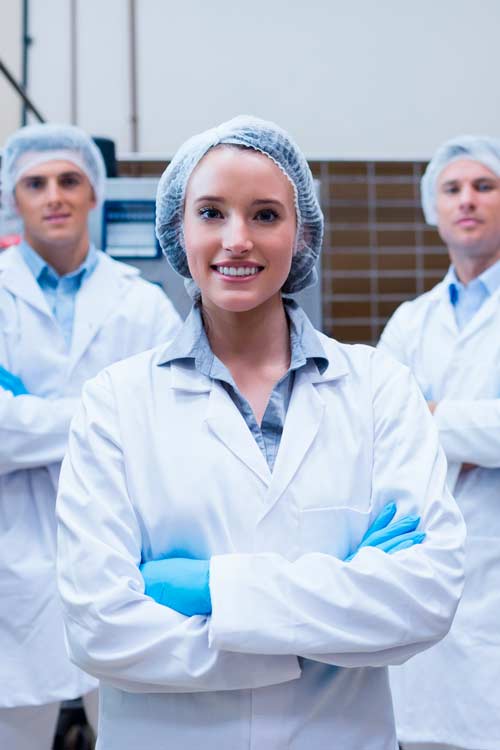 Disposable caps in the work environment
Disposable caps have become a great ally in various sectors such as healthcare and food. In fact, they are the most widely used type of surgical cap, as they considerably reduce the risk of cross-contamination due to their disposable nature and low economic cost.
Its function is basically to protect and prevent contamination of certain work areas with sweat, hair or microorganisms that may be released from it.
At IBP Uniuso we have a wide variety of disposable caps: from those designed to protect hair during the shower to full caps with a mask included for professional use.
It is advisable to use this type of disposable cap for several reasons, the first of which is hygiene. Protection from external agents on the one hand, and protection of what you are handling on the other hand, is essential. And disposable caps are prepared and designed for this.
Storage and characteristics
Like all single-use clothing, it is easy to store and saves a lot of money and energy, as you don't have to wash the caps and you are always sure to be effectively protected. And you will always look brand new! Visually, this provides greater safety and professionalism (conventional caps tend to wear out and can also give the impression of being less hygienic and cleaner).
On the one hand, it has great mechanical resistance, both to impact and fatigue. On the other hand, it has a high melting point (around 160ºC) which makes it suitable for working with it at high temperatures. In addition, it has low moisture absorption, so it is not damaged by water.
They fit well on the head and are light in weight, so the person feels comfortable wearing this type of disposable workwear. In fact, we find single-use, made-to-measure caps and also one-size caps. Thanks to the elasticity of the material used as well as the finishes of the product (with elastic on certain occasions), protection, comfort and efficiency are assured.
Whatever sector you are in, IBP Uniuso has a wide catalogue of disposable caps so that you can choose the model that best suits your personal and professional needs.