¿Quieres contactar con tu asesor comercial?
Temporarily it is not available, but you can send an email
I am a distributor and I want to contact a sales advisor.
---
Avoids stains when handling the product.
Avoids stains when handling the product.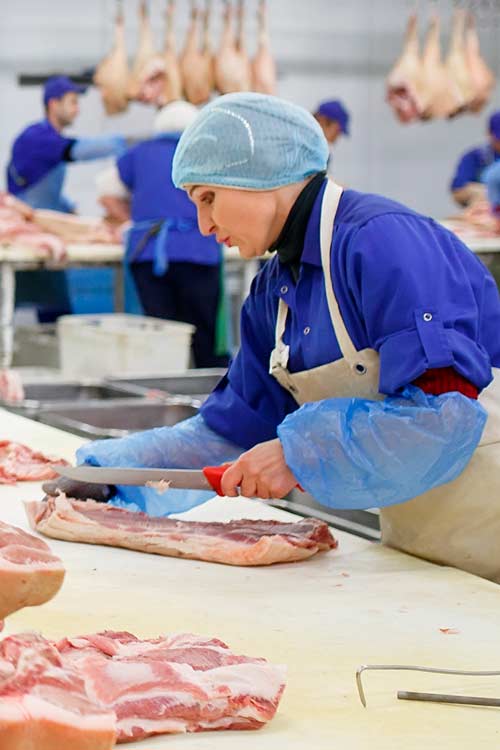 Benefits of disposable sleeves at work
In laboratory, clinical or food work, disposable sleeves have become an ideal product for the correct performance of the work, as they are effective in covering the upper extremities of the arms and ensuring their protection and safety.
These single-use sleeves cover from the user's elbow to the wrist, can be made of either Polyethylene or Plasticised Non-Woven Polypropylene, and prevent the worker from coming into contact with the product they are handling during their work, so that they do not contaminate food or surgical materials.
In addition, the sleeves protect the sleeves of workers' clothing from the possible contamination of solids and liquids. In the case of those made of Polyethylene, they prevent cross-contamination, while those made of Plasticised Non-Woven Polypropylene prevent reverse contamination.
Both materials provide the sleeves with impermeability, and are a perfect complement for use with other disposable products such as single-use gowns or single-use aprons.
Characteristics of disposable sleeves
Regardless of the material from which they are made, the sleeves have a number of common characteristics:
They are waterproof.
They have integrated elastic bands on the edges of both ends.
They are one-size-fits-all.
Hypoallergenic.
Non-sterile.
Recyclable.
Approved.
Customisable.
Thanks to their 100% recyclability, disposable sleeves are not only a convenient product in terms of ease of storage and avoiding the washing machines that reusable fabric alternatives require, but they do not pollute or harm the environment. However, they should always be placed in the appropriate container to ensure they are recycled.
As a disposable product, it is recommended to use the sleeves only once and throw them away after use. Prolonged use of the product or using it more than once could damage the functions for which it has been manufactured. Care should also be taken during application, as attempting to stretch the sleeve beyond the limits of the product may result in the risk of tearing the fabric.