¿Quieres contactar con tu asesor comercial?
Temporarily it is not available, but you can send an email
I am a distributor and I want to contact a sales advisor.
---
Your documents will travel more securely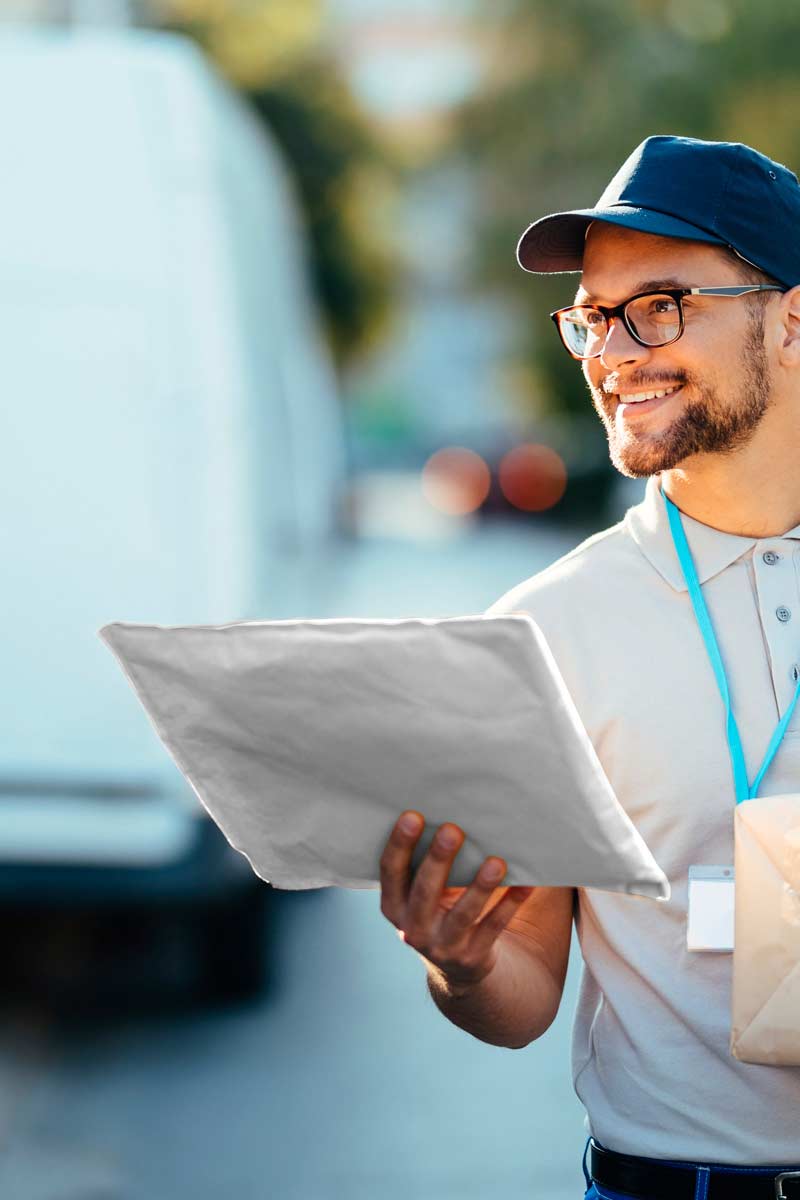 Disposable envelopes for mailings
Disposable envelopes are the ideal choice when it comes to sending documents quickly, securely and conveniently and, when ordered in bulk from IBP Uniuso, they are also an economical option.
These disposable envelopes, made of polyethylene, will allow you to carry out shipments in a comfortable and convenient way. Among their characteristics, the following stand out:
Made of coextruded polyethylene, G260.
White outside and black inside, providing an excellent opacity that will avoid revealing information about its contents.
They have a self-adhesive flap with permanent gluing, so the envelope will be perfectly sealed and its contents will be safe.
High tear and puncture resistance.
These single-use envelopes are available in different sizes: 16.5 x 22 cm, 22.5 x 31 cm, 25 x 35 cm, 32 x 42 cm, or 43 x 57 cm, with a choice of white or black in all options.
Envelopes "Contains Documentation".
With these envelopes, made of polypropylene, paper and silicone, documents will travel more securely, as well as allowing you to carry out shipments comfortably and conveniently. Among its characteristics we can highlight:
Good transparency.
Excellent fixation when closing the envelope to protect its contents.
They have a dispenser case.
The sizes in which these single-use envelopes are available are: 23.5 x 17.5 cm, with and without printing; 33.2 x 23.5 cm with printing; 23.5 x 13.2 cm without printing, 23.5 x 17.5 cm without printing.
As a disposable product, as the name suggests, the single-use envelopes should be used only once. After the first use or prolonged use, it is possible that the functions for which they were made may lose their effectiveness and they should be discarded after use. However, although they are a disposable product, this does not mean that they pollute, as they are 100% recyclable when deposited in the corresponding container.
As for storage, they are convenient and easy to store, and it is important to store disposable sachets in a dry place at temperatures between 10° and 30°C in their original packaging, avoiding exposure to direct sunlight.