Disposable sheets for beds and stretchers are one of the most demanded products by our customers and are normally used in healthcare environments, gyms, beauty salons, physiotherapy centres, hotel establishments and even hostels.
There are many types of disposable sheets with different sizes and  materials, so when purchasing disposable sheets some doubts may arise that we will try to solve in this article.
Disposable NWF sheets in PP (Polypropylene Non-Woven Fabric)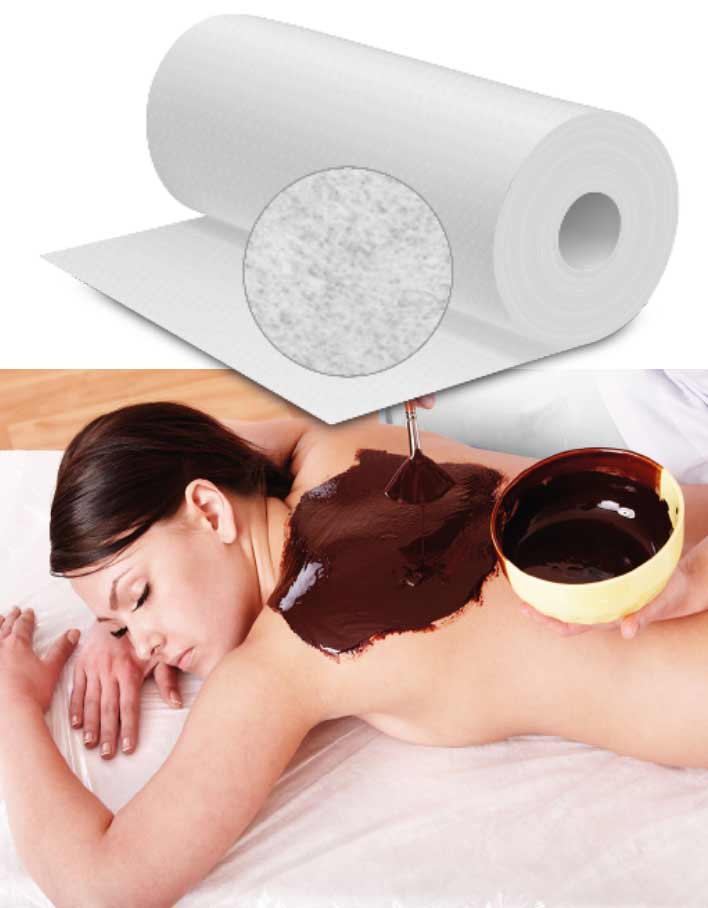 We usually find NWF sheets in PP on the market. This fabric is a material made from an alloy of fibres and a polymer (polypropylene) that are bonded together by heat or pressure, but not woven, so it is not necessary to convert them into yarn fibres for their manufacture.
PP NWF disposable sheets have a single layer and a flat, flexible and porous structure.
There are some plasticised PP NWF disposable sheets, which have a polyethylene coating. These are widely used in treatments such as chocolate therapy or mud therapy where the plasticised layer prevents the cosmetics/creams used from penetrating the NWF PP.
NWF disposable sheets in SMS (Spunlace Nonwoven + Meltdown + Spunlace)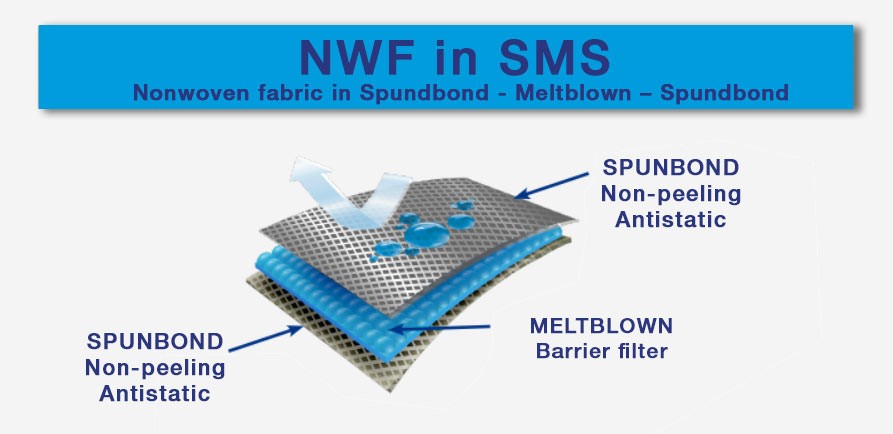 Unlike NWF disposable sheets in PP, NWF disposable sheets in SMS are composed of 3 differentiated layers (Spunlace + Meltdown + Spunlace). This combination of layers gives the sheets greater resistance and makes them water-repellent, a property that prevents dampness and leaks.
These SMS disposable sheets are one of the most demanded products nowadays due to their characteristics.
The combination of the 3 layers makes SMS a totally antistatic material, which does not mildew and offers a high filtration of bacteria.
If you need to know more about NWF in PP and SMS you can access the following article.
Disposable sheets are manufactured in different sizes and weights depending on the type of stretcher to be used and the treatment to be given.
Many of our customers are not clear about which is the ideal size for their stretcher. With the following scheme we will solve all the doubts regarding the size in order not to make a mistake when buying our disposable sheets:
How do we know the size of our stretcher?
To know the size of the disposable sheet we need for our stretcher/mattress, it is necessary to measure the length of the sheet:
Measure the length
Measure the width
Add to these measurements the height of the mattress multiplied by 2.
EXAMPLE: If we have a stretcher or mattress of 200cm x 80cm x 10cm, we will need a sheet of at least 220cm x 100cm.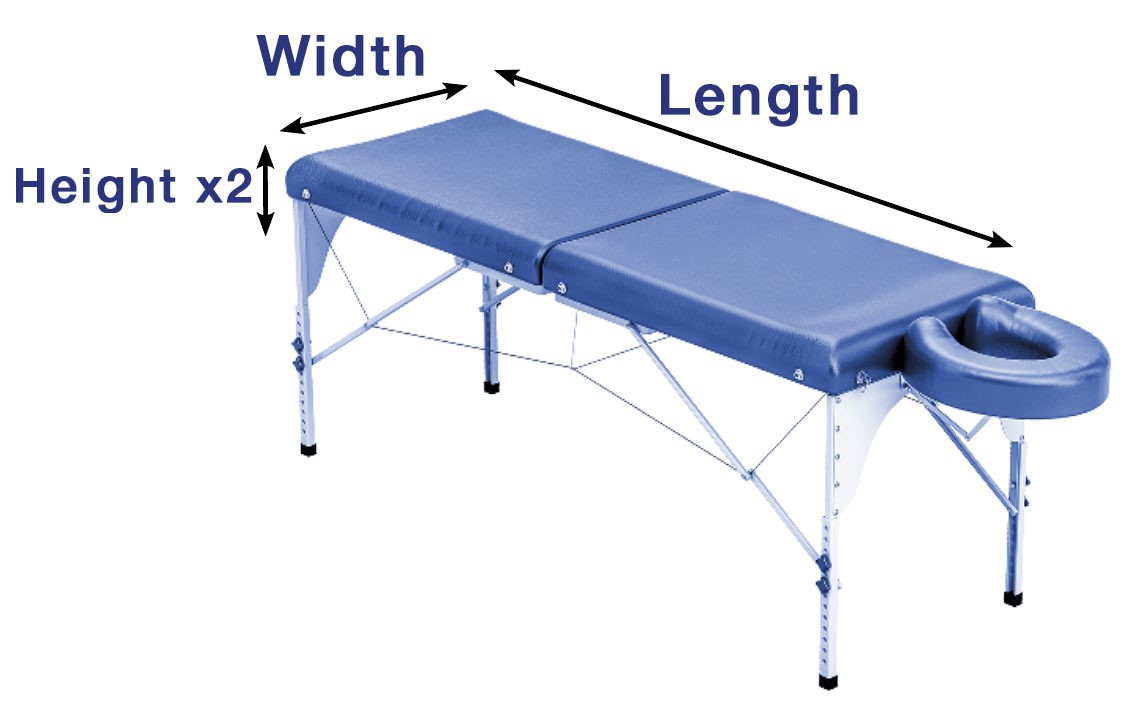 In our catalogue of disposable sheets you can find different sizes and measurements. It is very important to differentiate between adjustable and non-adjustable sheets, as some contain an elastic band that adjusts to the stretcher and others do not.
Here are some tables with the different materials, sizes and weights that we have in our catalogue: